Book A One-On-One With Tom
When you come for a one-on-one Feldenkrais ® lesson at my clinic we enter a journey of exploration together. What are we exploring? You!
Together we will explore your specific habits of movement. These habits are what contribute to any issues you might be struggling with...
Those issues might include...
Pain
Difficulty with a particular movement
Balance or coordination struggles
Postural imbalances
Or you may like to improve your quality of movement even if you don't have "problems"
Book Now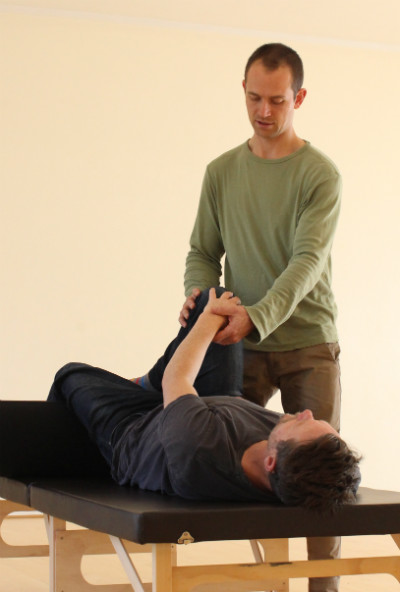 My role in all this is to...
Reveal your current habits of movement by asking your body questions with my hands.
Support you to reduce muscular activity which holds your body in it's habitual way
Guide your nervous system to learn a new way of moving and being...
Other clients have described how this process feels with words like connected, grounded, light, aligned, balanced, alive, coming home...
What does a One-On-One session look like?
Check out the video below for a high speed example of a lesson
For first time clients we'll spend up to 90 minutes together. That gives us time to connect, get clear on what you'd like to work with and let me learn about your history. For repeat clients we'll spend an hour together.
To schedule a 1-on-1 session with me just book online below. You're also welcome to give me a call on 0223710657 if you have any questions.
The address of my clinic is Restore Wellbeing, level 1, 552 Te Atatu Rd, Te Atatu Peninsula